One of the premier projects of the Council was started in 1962 and has been running very successfully for the past 54 years.
The training is of 10 months duration.
Young women from remote rural/ urban areas who are below poverty line and who have either passed or failed the 10th standard are eligible to undergo the same.

Bal Sevika training includes the following components
Child Development & Preschool Education, Social Work, Health & Nutrition, Vocational Training in sewing and tailoring , embroidery, preparation of teaching aids, Spoken English & basic Computer usage. This enable the trainees to serve as Balasevikas in:
Creche/ Balwadi
Child & Community development programmes
Childcare institutions for Normal & differently abled children.
Proceedings of the project
The 54th batch commenced on 1st July 2016 with an enrolment of 36 candidates for the 10 months' training course. Candidates from economically weaker section of society were given preference. During the period of training, the candidates obtained theoretical and practical knowledge of Child Development, Preschool-Education, Health and Nutrition, Social Work, basic knowledge of Computer, Spoken English, craft, tailoring, music and drama.
The candidates are trained to serve the community as pre-school educators, social field workers and supportive teachers in special schools.

HIGHLIGHTS
Inauguration of the training programme was held on 8th July 2016. Smt. Sudha Raghunandan, President and Member-in-charge presided over the same.
Founder's day celebrated on 23rd August 2016. Mrs. Indiramma, Social Worker, People's Trust was the Chief Guest.
As a part of the curriculum, trainees were placed for field work at the following organizations to have a practical exposure on the core subjects.
Special Schools – Dharithri Special School, Asha Special School, Aruna Chetana and Bala Jyothi.
Pre schools - R.T Nagar, Sevanagar, Jayamahal, Byappanahalli
Social Work Centers – SMILE Foundation, Need to Need Foundation, Out Reach onsite project.
The trainees were taken for institutional visits to have an exposure on its functioning. - Malleshwaram Shishu Vihar, Himanshu Jyothi Kala Peeta, Balajyothi, Primary Health Centre, Bakery unit - Hebbal & Grama Panchayath.
The trainees visited the flower show at LalBagh Botanical Gardens on 11th August 2016.
During 1st week of Sept 2016, in connection with Nutrition week, low cost nutritious recipes were demonstrated and competitions were organized for our trainees, prizes were distributed to the winners.
2 days' Workshop on 'Preparation of Teaching Aids' was held on 2nd and 3rd Dec 2016.
Block Placement for 27 days was organized from 10th January – 6th February 2017 at People Trust, Sriramahalli. The camping places were Rajankunte, Honnenahhali, Shriramanahalli, Marasandra, Ittigalpura, Sadenahalli , Surdenpura, Vishwanathpura, Parvathipura, Adhiganahalli and Bettenahalli, Bangalore.
The trainees were taken for a one day picnic to, Srirangapatna, Mysore and surrounding places on 25th March 2017.
Annual Cultural competitions were held from 17th to 22nd April'17 to give an opportunity to exhibit their talents.
Final Exams for the trainees commenced on 29th March 2017 and concluded on 15th April 2017.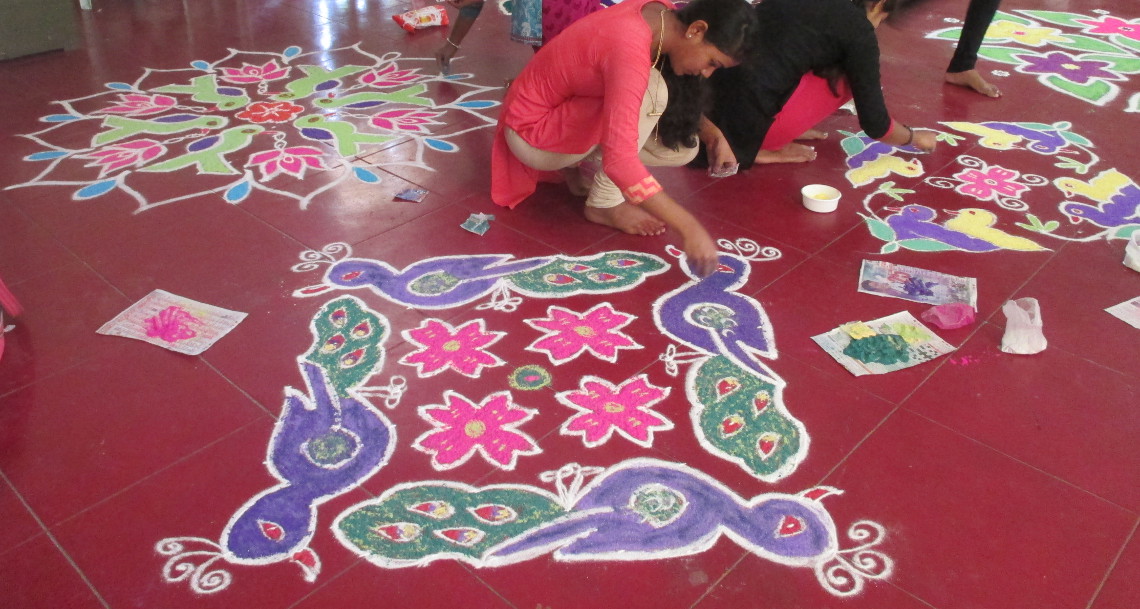 Outcome of the project / Annual Review
Following are the scores from Final exams (Theory and Practical) conducted for 34 candidates:
12% of the candidates scored less than 50%
41% of the candidates scored less than 70%
47% of the candidates scored above 70%
Campus Interviews are held from the last week of April 2016. Garment companies & NGOs are interested in employing our trained candidates.
Expecting 90% of the trainees to be placed in different companies.
Get Involved